So I made yet another integration and this might be interesting for people who do a retrofit and have classic interior blinds with a chain system they don't want to replace (for any reasons). But this is also a cheap solution to control any wireless blinds with RF 433,92 MHz signals or even Somfy RTS blinds (just with a different type of chip, read on)
As I really didn't want to open my walls to lead power cables to windows, I choose "the hard way" to stay with a chain system 😎 It's not exactly quiet but works fine. I control all three blinds with a Loxone Touch Pure Air and I'm also able to control separate blinds from tablet od smartphone app. I had to move chain to the handle side of the windows because of reasons described below.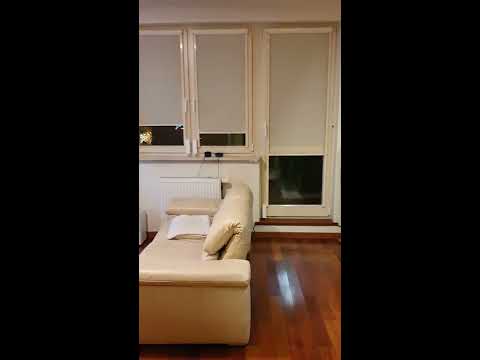 This is the motor I've used – Cortino Rollbox. Sold by Polish company for ~65 EUR / pcs (OEM manufacturer YhBlinds, China). Motors have built-in battery so they don't require wires and permanent power supply. Unfortunately because of this battery, case of the motor is kind of thick. And I have very little space between window frame and the wall, so if I had mounted it on the hinge side I could not fully open the window. Moving chain and motor to other side solves that problem and also makes it easier to plug in the charger (by opening the window)
At first I thought I'd be able to control the motors with Sonoff RF Bridge I already had. No way, impossible, RF chip to simple. After some research I decided to order RFLink from Netherlands (50 EUR). The list of supported devices is impressive.
It's based on Arduino Mega board with an addon including CH340 RF chip and SMA socket. Short antenna may be used here as well as 433MHz antenna with a 2,5m cable. RFLink is powered by USB port, I plugged it to LoxBerry with ioBroker installed.
I've also ordered a 15-channel 433 remote. RFLink is able to clone RF signal (sniff it and then keep replaying) but I had no 433 remotes at home to get cloned. So I paired each motor with a different remote channel and then I included all remote signals to RFLink.
(Post 1 of 3)